Hydraulics House is a brand of ASP Group, represented by 9 branches across the country. The activities of ASP-Group are the sale of automobiles, agriculture, construction and special purpose equipment. The company also supplies all service-related spare parts and provides full service. In 2021, Our company employs exceeded more than 80 people.
Detailed information can be found on our website https://aspgroup.ge/
Customers have the opportunity to purchase components of special equipment and industrial hydraulics system, pumps, gears, high pressure pipes, hydraulic cylinder pipes, seals, rods, oils, filters, etc.
The house of hydraulics presents products of such famous OEM brands as: Bosch Rexroth, Parker Hannifin, Interpump, Hardrox, Stelmi, Avista Oil, Fleetguard, Uniflex GmbH, Cast Spa, CTP, SF Filter and others.
Hydraulics House is constantly focused on meeting customer requirements and growing its range.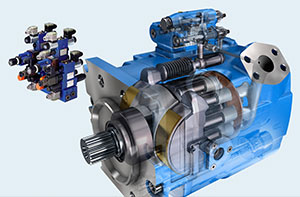 Service
Complete preventive and repair services of any kind of equipment are available in our service centers. Mobile service groups staffed with the highest level specialists of our company can provide this service.
Maintenance is performed every day
except sunday, from 9:30 a.m. to 6:30 p.m.
Head office / Service Centre
Didi Lilo, Erekle II fifth Lane, N3, Tbilisi, Georgia
Service Centre
Evgenia Maisuradze str # 10, Tbilisi, Georgia
Service Centre
Magistral E60 #7KM, Poti, Georgia
Shop
D. Agmashenebeli alley #198, Tbilisi, Georgia
Shop
Agmashenebeli avenue N62a, Telavi, Georgia